Kanye West's tenth studio album DONDA is dedicated to and named for his late mother. In keeping with this theme, samples featuring the English professor's voice are included as part of the album's narrative. Excerpts from a speech she delivered at Chicago State University in 2007 appear prominently on the tracks "Praise God" and title track "Donda".
The 30 minute speech was the keynote address as part of the 17th Annual Gwendolyn Brooks Writers' Conference. Gwendolyn Brooks was a prominent 20th Century writer highly regarded for her work in American literature and poetry, specifically influencing the Chicagoan scene. In 1950, she became the first African American to win a Pulitzer Prize.
Brooks also had a personal connection with the Wests, meeting Kanye at a student poetry dinner during his childhood, and anecdotally being impressed by his precocious skills.
On "Praise God", Kanye samples an excerpt of his mother reading from Brooks' 1991 poem "Speech To The Young". The original poem has a theme of inspiring the next generation despite living in a world set against them.
That she wrote, "Speech to the Young: Speech to the Progress-Toward"
Say to them, say to the down-keepers, the sun-slappers
The self-soilers, the harmony-hushers
Even if you are not ready for the day, it cannot always be night
This was also the major theme of Dr West's full speech, in which she also read excerpts from her
book Raising Kanye: Life Lessons from the Mother of a Hip-Hop Superstar published in 2007. She recounts stories of her family history and how her father's experience with his own father instilled in her, and thus Kanye, a deep sense of family and unconditional love.
Later on in the album, on title track "Donda", Kanye samples another excerpt from his mother's 2007 speech introducing the topic of discussion, her son.
I got a chance to share not only what he has meant to me
But what he has meant to a generation (Change the time)
As one writer said, we came from somewhere
Not just from the wombs of our mothers and the seeds of our fathers
But from a long line of generations who came before us
Dr West believed in the power of hip-hop as a cultural force. In her full speech, she references the traditions of other hip-hop thinkers such as Dead Prez, KRS-One, Lupe Fiasco and Talib Kweli as a crucial tool to empower young Black men. Aligning Kanye with these artists, in her view, is simply the next iteration of a culture that has a strong ability to educate and improve on issues of social justice and consciousness.
After reciting lyrics from KRS-One's "Sound of da Police, Dr West says:
When I listen to these lyrics of KRS-One and to the lyrics of rappers like Common, Mos Def, Chuck D. Dead Prez, Talib Kweli, Ice Cube, Lupe Fiasco and Kanye West, the feeling invoked in me is all too close to what I felt when my dad would talk about his experiences with the Ku Klux Klan. I died a thousand deaths, he'd say, but I lived through all of them.
This idea of passing on wisdom through family and artistic lines is a strong feature not of just Dr West's speech, but also on the album DONDA as a whole. The track "Donda" closes with the rhetorical question from Dr West herself:
What did I teach him? (Glory)
And why Kanye ain't scared?
It's also worth noting that longer and additional excerpts from Dr West's speech were included in earlier iterations of the album, as revealed in Kanye's prior listening events. This was most notably done on the emotionally fraught "Never Abandon Your Family". These samples ultimately were cut from the final streaming version release.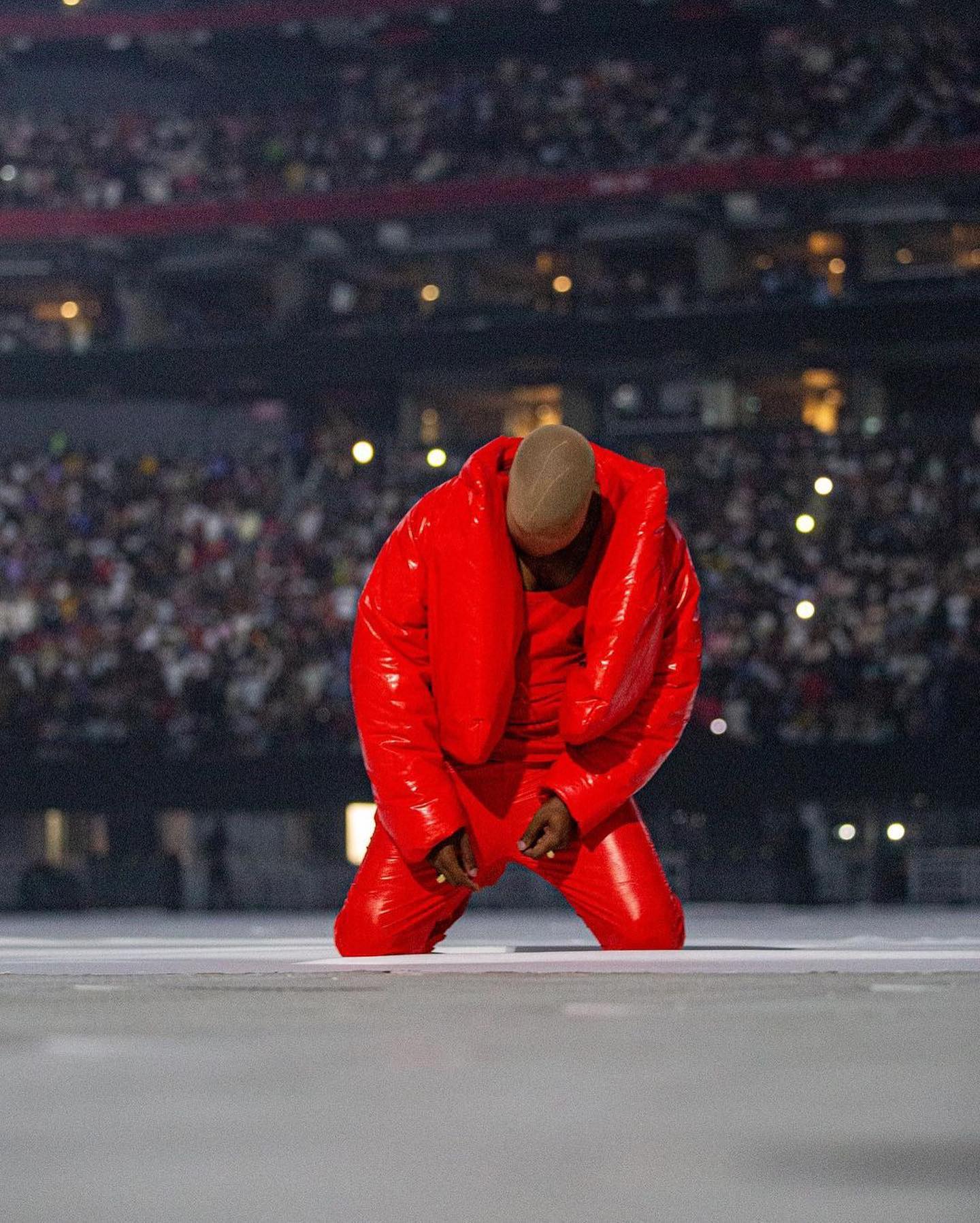 Including his mother's voice on DONDA is a fitting tribute as she was a well-known public speaker and advocate for education. Adding to the poignancy of the tribute though, the speech was her final prominent public appearance, recorded just one month before her passing on November 10, 2007.
Donda West was a highly valued member of the wider literature and education worlds, as evidenced by her speaking as an invited honoured guest at such an esteemed event. However, it is her voice as a teacher in Kanye's personal life that ultimately shaped his attitude to the arts, his faith, and approach to family life, major themes not just on DONDA, but throughout all of Kanye's entire career.
Listen to the whole speech below: